Are you looking for a boost of energy, without all the sugar, caffeine and preservatives? Check out Mill Creek's all natural energy drinks!
SUNSHINE
Sunshine Clears the Clouds! – A Pick-Me-Up of Good Energy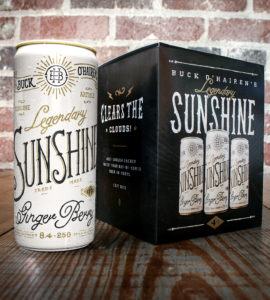 When your mouth is drier than toast, when it's too hot for coffee, when you need a jitter-free jolt of energy, when you wake up, but you're not awake – Sunshine is a yawn-whooping bubbly beverage of beauty with just the right amount of caffeine, electrolytes, vitamin B12, natural flavors and no high fructose corn syrup. Sunshine gives you the perfect amount of giddup-n-go plus a wonderfully distinctive flavor, all in an 8.4-ounce, 60-calorie can of goodliness. Unlike its eXtreme energy drink brethren that promise impossible motorcycle riding awesomeness, Sunshine simply hydrates the body and awakens the senses. It has just enough kick-in-the-pants to get your out-of-sorts back in sorts.
CREATED AND MADE IN THE USA • NO HIGH FRUCTOSE CORN SYRUP • NO ARTIFICIAL COLORS/FLAVORS • GLUTEN-FREE • 60 CALORIES • 50mg CAFFEINE • SWEETENED WITH NATURAL STEVIA • GINGER ROOT EXTRACT GINGER ROOT EXTRACT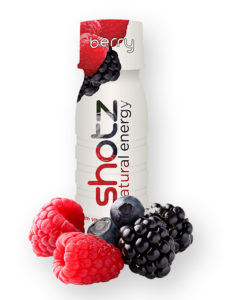 Shotz is an all natural, flavorful energy shot packed with a proprietary blend of B & C vitamins and real fruit juices with no artificial flavoring, no sweeteners, no preservatives or added sugar. We provide health conscious, active individuals with a vitamin rich blend that provides a mental and physical boost, without the jitters. The compact two ounce bottle size provides you with B and C Vitamins, Folic Acid, vitamins and antioxidant rich fruit juices to take on the go, in between meetings, or before a run. It's a well balanced energy supplement for health conscious, active consumers. Shotz is the perfect compliment to an active, healthy lifestyle.
RUNA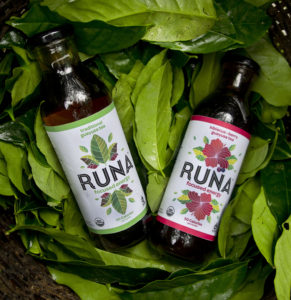 RUNA products are made with organic Guayusa – a naturally-caffeinated tea leaf from the Ecuadorian Amazon. Guayusa contains healthy polyphenol antioxidants, vitamins, minerals, and 25 essential amino acids; Low tannins; so it tastes naturally smooth and sweet. The tartness of hibiscus plays perfectly with the natural sweetness of Guayusa and Berry to please both your sweet and sour side. RUNA is Organic, non-GMO, Fair Trade, Gluten-free, Paleo, Kosher, and grown in sustainable forest gardens.
Click here to add your own text
Click here to add your own text