Taking a stroll around Mayberry? Set yo'self down at the Mill Creek for your relaxation hour. Smell your specialty sandwich sizzle on our best gluten free bread. See our newest souvenirs! Remember your visit to Andy Griffith's hometown. Enjoy the Blue Ridge Mountain breeze through Mt. Airy, North Carolina.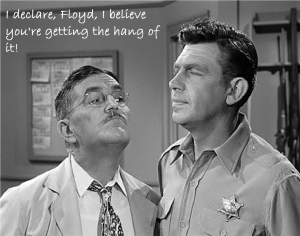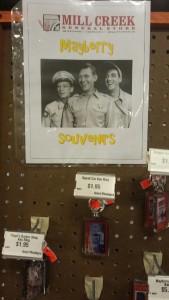 Mill Creek offers unique Mayberry and North Carolina souvenirs and memorabilia. Come browse our magnets, mugs, and key chains, along with shot glasses, playing cards, collectors' spoons and thimbles, and koozies! We have the works for everyone. Don't forget postcards to remember people at home. Jot a quick note!  Or talk more "southern-like" with our "must have" goofy, dialect dictionaries for all your laughs and conversation needs.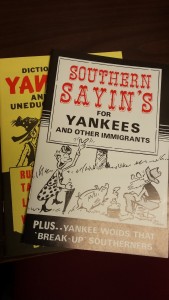 Guys and gals, want to wear your Mayberry experience? Select among our T-shirts featuring NC's state bird: the cardinal. And don't forget Mill Creek's signature "Make Me a Sammich" T-shirt as well!
While you're here, peruse our health food web store. Drop us an email. Or give us a call for questions about anything, to pre-order sandwich, or if you just can't get by. Our happy employee team would love to get to know you as a regular!
Come see us. Get your taste of "yesteryear" right here in Mt. Airy.  We hope to see you soon!